Submitted by Staff on Lun, 2014-06-23 06:52

dallo SchwartzReport del 7 marzo 2014

traduzione a cura della redazione di coscienza.org - Marisa Menna


Submitted by Staff on Mer, 2014-06-18 07:07
Una strana situazione è stata sperimentata nei giorni scorsi del mese di giugno 2014 presso vari aeroporti in Europa. Più di una dozzina di aerei è scomparsa dal radar in pieno volo, alcuni per pochi minuti, mentre in altri casi gli aeromobili lo sono stati per circa mezz'ora.
A causa di questi episodi è cominciata l'indagine, e si crede che ciò possa essere dovuto ad un attacco da parte di hacker.
Submitted by Staff on Lun, 2014-06-16 06:38
Il 98% dei fondali della California è cosparso di creature marine morte. I media non lo hanno ancora diffuso, ma quanto sta accadendo nell'oceano californiano è sconvolgente.
La notizia è stata lanciata da National Geographic: fino a Marzo 2012 solo l'1% dei fondali del suddetto oceano era composto da creature defunte. Da Luglio di quest'anno si parla invece del 98%.
Submitted by Staff on Sab, 2014-06-14 06:42
Il dottor Michael Wolf del NSC, nel suo libro "The Catchers of Heaven", ha rivelato che tra i suoi compiti governativi c'era quello di collaborare con gli alieni. Wolf riferisce testualmente: "Nel mio lavoro incontravo extraterrestri ogni giorno e condividevo i loro settori abitativi" nel corso di ricerche in laboratori governativi sotterranei super-classificati.
E specifica: "Gli Zetas lavorano in queste strutture sotterranee, come richiesto dal governo americano.
Submitted by Staff on Ven, 2014-06-06 06:56
Sta creando scalpore la notizia, veicolata da molti organi di stampa internazionali, che la Terra sia stata visitata da esseri intelligenti extraterrestri e che la stessa ammissione sia stata fatta, addirittura, dalla NASA.
Submitted by Staff on Mar, 2014-06-03 06:39
Far finire il tuo progetto per la scuola d'arte su TIME, Huffington Post, Independent, Mirror, Telegraph e Die Welt nella stessa settimana non è una cosa facile. Bisogna avere talento, dedizione, gli agganci giusti e, talvolta, la voglia di mangiare un pezzo del proprio corpo.
Questo è il caso del venticinquenne norvegese Alexander Selvik Wengshoel, nato con una deformazione dell'anca.
Submitted by Staff on Dom, 2014-05-25 17:34
Un gruppo di ricercatori, sotto la guida dell'astronomo Ivan Ramirez della University of Texas presso Austin è riuscito ad identificare un oggetto celeste che sembrerebbe essere il primo "parente stretto" del Sole di cui facciamo conoscenza: fratello o sorella che lo si voglia definire, infatti, sarebbe nato dalla stessa nube di gas e polveri dalla quale è stata originata la nostra Stella.
Submitted by Staff on Mer, 2014-05-21 06:48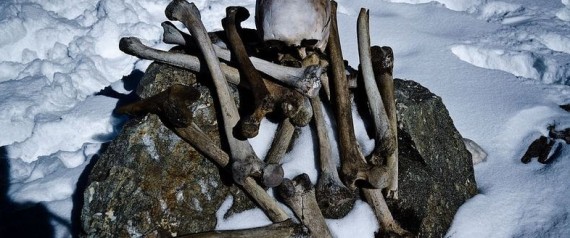 E' il 1942 quando i ricercatori scoprono il lago ghiacciato Roopkunf in Uttarakhand, uno stato dell'India. Posto a un'altitudine di 5029 metri, è per la maggior parte dell'anno coperto da una coltre di ghiaccio, il ché spiega perché quel che è accaduto circa 2800 anni fa è venuto alla luce solo di recente.
Una scoperta nella scoperta sono stati gli scheletri di esseri umani rinvenuti nei presso del lago.
Submitted by Staff on Lun, 2014-05-19 06:44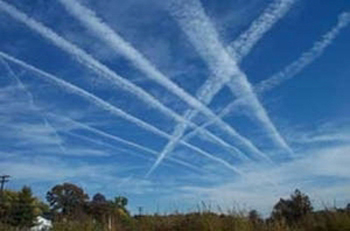 Chi di "noi" internauti non ha mai sentito parlare del fenomeno delle "scie chimiche"? Pochi o nessuno, al di là che ognuno di noi lettori ci si creda o meno le voci che corrono nel web fra sostenitori della loro esistenza e non sono davvero moltissime e spesso e volentieri si può correre il rischio di perdersi nei meandri della rete cercando di sbrogliare la matassa fra voci, dicerie e fatti riscontrabili.
Submitted by Staff on Gio, 2014-05-15 06:45
L'annuncio della Nasa: è in orbita attorno a una stella nana. È più grande
del 10% rispetto al nostro pianeta. Potrebbe ospitare alcune forme di vita
Scoperto il primo pianeta roccioso di dimensioni del tutto simili a quelle della Terra sul quale potrebbe scorrere acqua allo stato liquido: una condizione fondamentale, questa, per poter ospitare forme di vita.